Paul Hype Page & Co, established in 2008, a Full Practicing Member of Institute of Certified Public Accountants of Singapore (ICPAS) and also registered as a Public Accounting Firm with Accounting and Corporate Regulatory Authority (ACRA). We offer consultancy services relating to Singapore Company Incorporation, Accounting, Auditing, Taxation, Immigration and related compliance services. www.paulhypepage.com
Penny Lim
Accountant, Singapore
Kevin Jeon
Liyana Anis
Eric Eio
Founder & Head of Incorporation and Visa, Singapore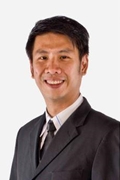 A believer in the power of business & strategic investing, Eric's humble background & tough early career spanning everything from manufacturing to accounting & audit, has enabled him position Paul Hype Page & Co. as a growth focused company with an evolutionary business mind-set. Eric brings many years of experience from Big 4s (Ernst & Young Shanghai | PricewaterhouseCoopers Singapore). Eric was awarded Practicing Management Consultant in 2012 & voted as Advisory Panel for Singapore SME 500.
Neo Soon Khang, Joash
Assistant Manager, Malaysia (KL)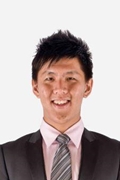 Possessing an professional ACCA qualifications & many years of working experience with PricewaterhouseCoopers Malaysia. Joash specializes in advisory, accounting, auditing & taxation matters mainly for multinational corporations, small medium enterprises as well as newly start ups. His passion in serving clients and knowledge about the economy climate position him well as a consultant.
Paul Hype Page Management Services Pte. Ltd.
International Plaza 10 Anson Road #22-15 Singapore 079903, Singapore
62214711
Monday

Tuesday

Wednesday

Thursday

Friday

9:00am - 6:00pm

9:00am - 6:00pm

9:00am - 6:00pm

9:00am - 6:00pm

9:00am - 6:00pm